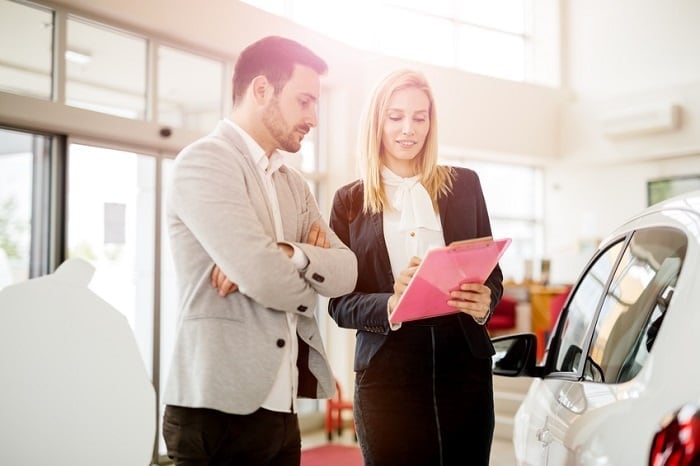 Our team at Keyes Lexus understands the significance of professional guidance and cost-saving deals. If you've been eyeballing the latest Lexus sedan, give us a call or stop by. We stay true to our word and never lose sight of what our customers need. You won't get a perfunctory tip on how to save or maintain your car here. Instead, we'll offer you comprehensive direction and knowledge because you are what matters.
Cars (you know-the reason you're here)
Q: What are some of the latest models in your inventory?
 A: For sedans, we have a full sweep of the Lexus ES model. The Lexus RX 350 F Sport is a nice SUV we highly recommend. Discuss your priorities with our staff and we will recommend a car for you.
Q: Do you offer any specials?
 A: We always have regional offers on select new Lexus models. Call us at (888) 334-4199 for our current car specials that will surely save you money!
Service & Parts
Q: What are OEM parts?
 A: OEM parts are genuine car parts that our Van Nuys Lexus dealership uses. Whether you want to accessorize or maintain your vehicle, we use these genuine Lexus parts to increase your vehicle's performance and to save you from any unforeseen breakdowns on the road!
 Q: How do I know when I need an oil change?
 A: We suggest you change your oil every 3,000 miles or every three months. Changing your oil is vital to lubricating your car parts, essentially your engine. Come service your Lexus SUV at our Lexus service department.
Finance
Q: Do you offer financing?
 A: Each person's financial situation is unique. We offer plenty of financing options when buying a new or pre-owned Lexus car. Whether you have no credit or bad credit or are a first-time buyer, we will uncover ways for you to finance a Lexus vehicle for a price that won't put a dent in your wallet!
 Q: How can I know my trade-in value?  
 A: Our Lexus dealer near Los Angeles offers an online trade-in appraisal form you can complete. With information about you, your vehicle and its history and more, we can adequately assess the value of your trade-in.
General
Q: Where are you located?  
 A: We proudly serve Los Angeles, Santa Monica, Beverly Hills and other neighboring regions. Find our shop at 5905 Van Nuys Blvd. not too far from where the 405 and 101 freeways meet.
 Q: Are you guys open on Sunday?
 A: Yes, we are open on Sunday from 10 a.m. to 8 p.m. Monday through Friday, we are open from 8:30 a.m. to 9 p.m. We hope to see you soon!