2021 Lexus ES 300h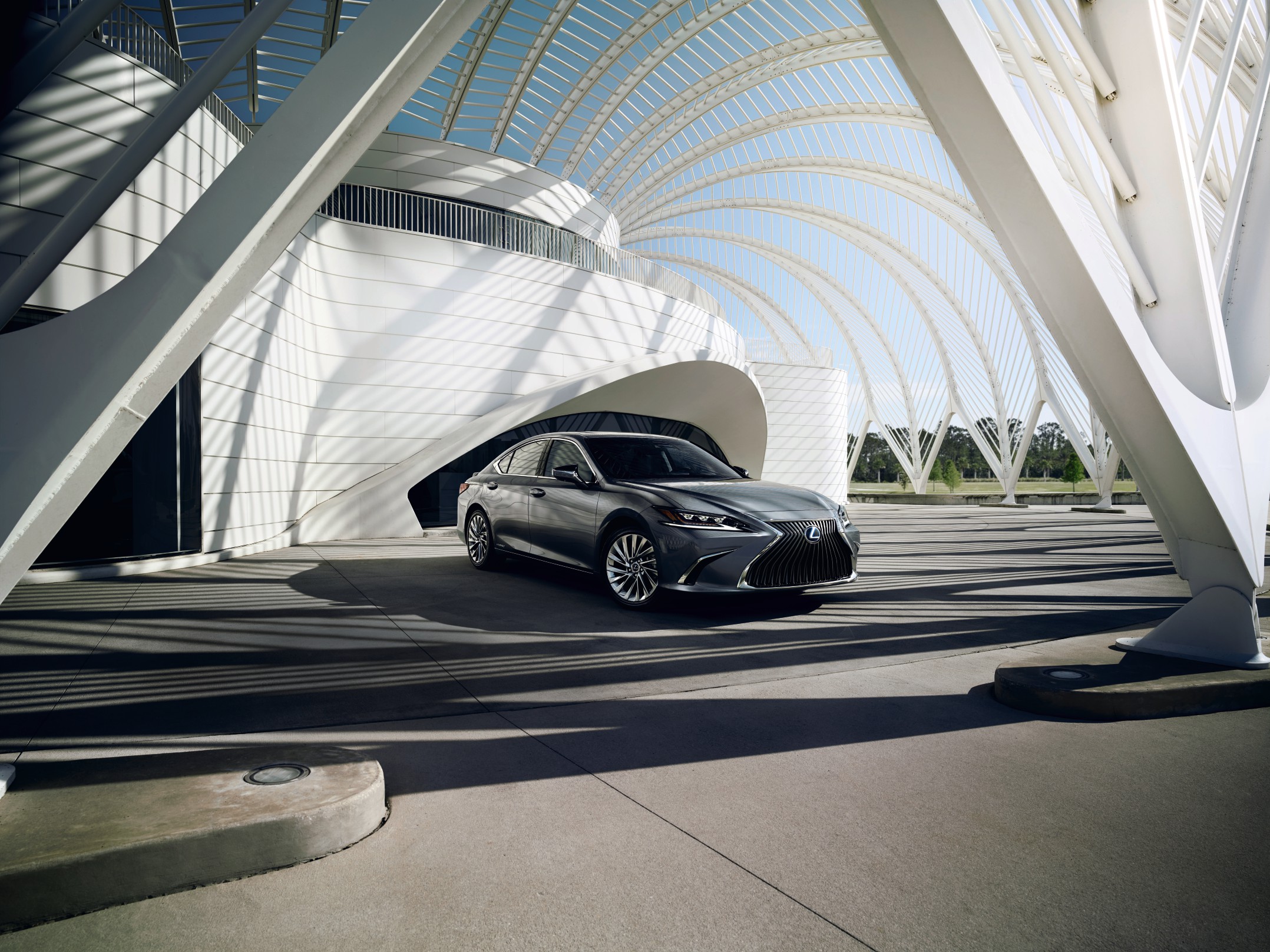 2021 Lexus ES 300h Performance, Safety Features, and Cargo Space
If you're currently shopping for an automobile, you know firsthand how difficult it can be to find a vehicle that has everything you want. We're happy to tell you that the 2021 Lexus ES 300h proves that's not always the case because this luxurious vehicle delivers on every front imaginable.
Enabling You to Shrink Your Carbon Footprint
One way the 2021 Lexus ES 300h delivers is by enabling you to limit your impact on the environment. Being a hybrid vehicle, the Lexus ES 300h consumes less gas than its gas-only brethren.
When you visit our location, we'll show you that the Lexus ES 300h is outfitted with a 2.5-liter engine that's paired with two electric motors, which all work together to produce 215 hp. The five-passenger sedan's engine is mated with a continuously variable automatic transmission and front-wheel drive. Unlike some of its rivals, the Lexus ES 300h transitions between gas and electric power seamlessly.
Have you already test-driven the 2021 Lexus ES 300h at Keyes Lexus? Rate our Van Nuys, CA Lexus dealership now!
Keeping You Safe on the Road
Just like the Lexus ES 300h allows you to shrink the size of your carbon footprint, the vehicle is designed to keep you safe on the road. Here are some of the advanced safety features that are standard on the 2021 Lexus ES 300h:
Forward collision warning and mitigation system
Rearview camera
Adaptive cruise control
Automatic headlights
Traffic sign recognition
Lane departure warning with lane-keeping assist
Lane tracing assist
Being Lexus dealers serving Glendale, CA and nearby areas, we're happy to tell you that you can add even more active safety features to the new Lexus ES 300h. A blind-spot monitor with a rear cross-traffic alert, parking sensors, and a heads-up display are some of the additional safety features you can add to this fuel-efficient sedan.
Allowing You to Transport Passengers and Gear
Drivers who travel with others and those who need to transport gear regularly often look at our new Lexus SUVs because they're concerned about passenger and cargo space. While you can't go wrong with a luxury SUV, the 2021 Lexus ES 300h has plenty of room for passengers and cargo. The new Lexus ES 300h has standard seating for five adult passengers and a trunk that boasts 16.7 cubic feet of cargo space.
To see how well the 2021 Lexus ES 300h delivers in every way, head over to Keyes Lexus to test drive the well-appointed sedan today.